Opening hours
| | |
| --- | --- |
| Monday: | Closed |
| Tuesday: | Closed |
| Wednesday: | Closed |
| Thursday: | Closed |
| Friday: | Closed |
| Saturday: | Closed |
| Sunday: | Closed |
Ski conditions
Monday 2023-09-25 (today)
09:00
14 - 18 °C
12:00
20 - 22 °C
15:00
21 - 22 °C
18:00
16 - 19 °C
2023-09-25
2023-09-26
2023-09-27
Reviews from skiers
2. Waiting time for lifts and cable cars
3. Staff behaviour (lifts, ticket office)
4. Price : skiing quality ratio
5. Access from the car park to the lifts
6. Availability of additional services
7. Quality of services provided
Tále - skipasy 2022/23
Winter 2022/2023
MAIN SEASON, till 23. 12., from 9. 1.
ADULT
JUN. (12 - 17,99 r.) | SEN. 60+
CHILD (6 - 11,99 y.)
valid during WEEKDAYS
2 hours
17
14
9
4 hours
23
18
12
1 day
24
20
16
2 days
46
38
29
Evening skiing
16
14
10
valid during WEEKENDS
2 hours
22
18
13
4 hours
29
24
17
1 day
31
28
23
2 days
60
50
40
Evening skiing
16
14
10
Všetky "hodinové" skipasy platia od prvého prechodu cez turniket (nie od času predaja) a ich platnosť končí po uplynutí doby, na ktorú boli vystavené alebo ukončením prevádzkovej doby v stredisku v daný deň.
Všetky skipasy sú vydávané výlučne na čipovej karte. Záloha za čipovú kartu je 2 € a pri odchode zo strediska bude vrátená len za plne funkčnú a nepoškodenú kartu v pokladni v čase 9:00 – 16:15 hod. a počas večerného lyžovania v čase 18:00 – 21:15 hod. Čipovú kartu noste pri sebe a uschovávajte ju na ľavej strane. Na požiadanie pracovníkov obsluhy vlekov sa ňou preukážte! Neumiestňujte kartu v bezprostrednej blízkosti mobilného telefónu!
Kompletný cenník skipassov.
Map - Lyžiarska mapa - Tále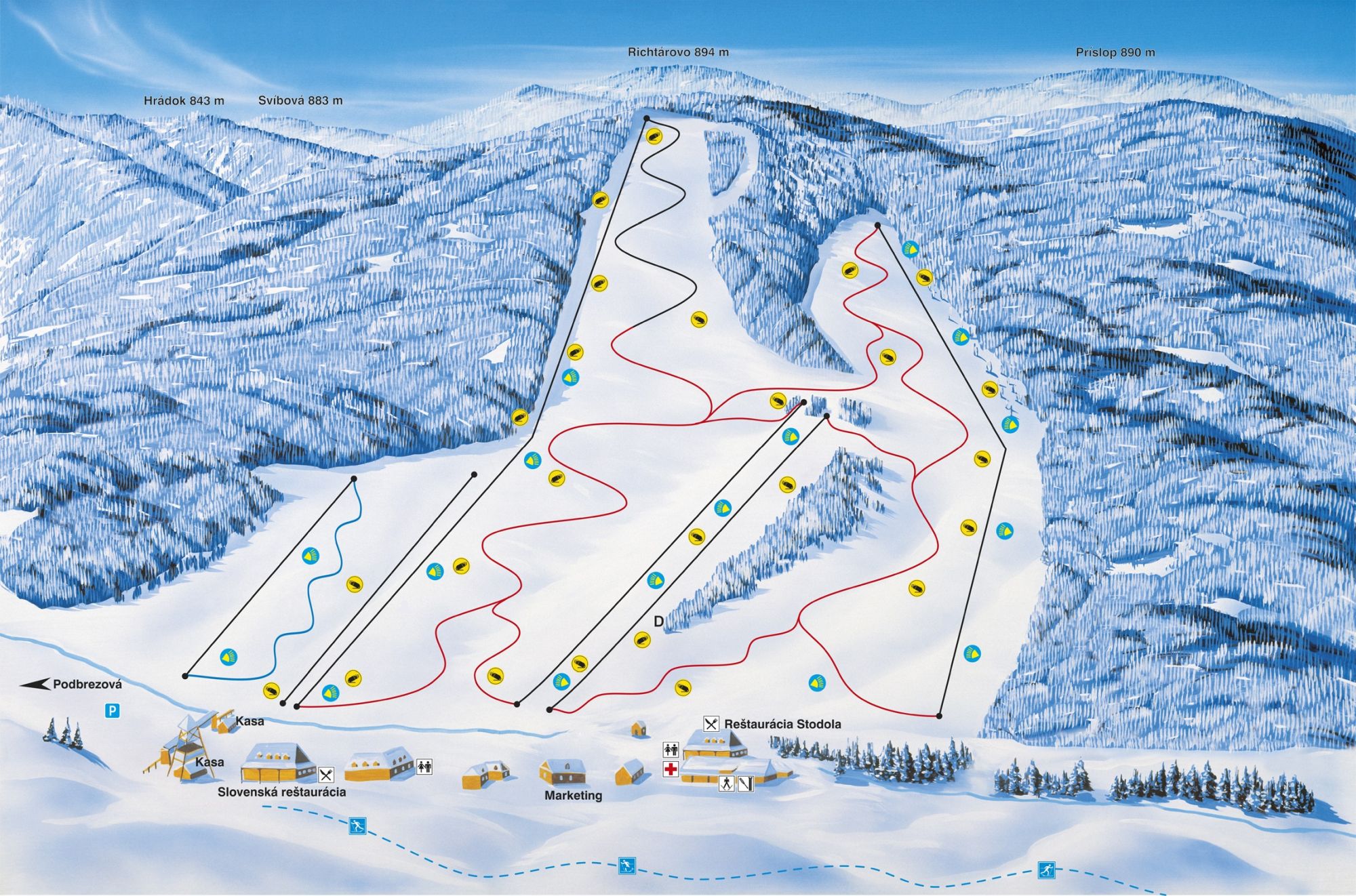 +
–
Map - Bežkárska mapa Tále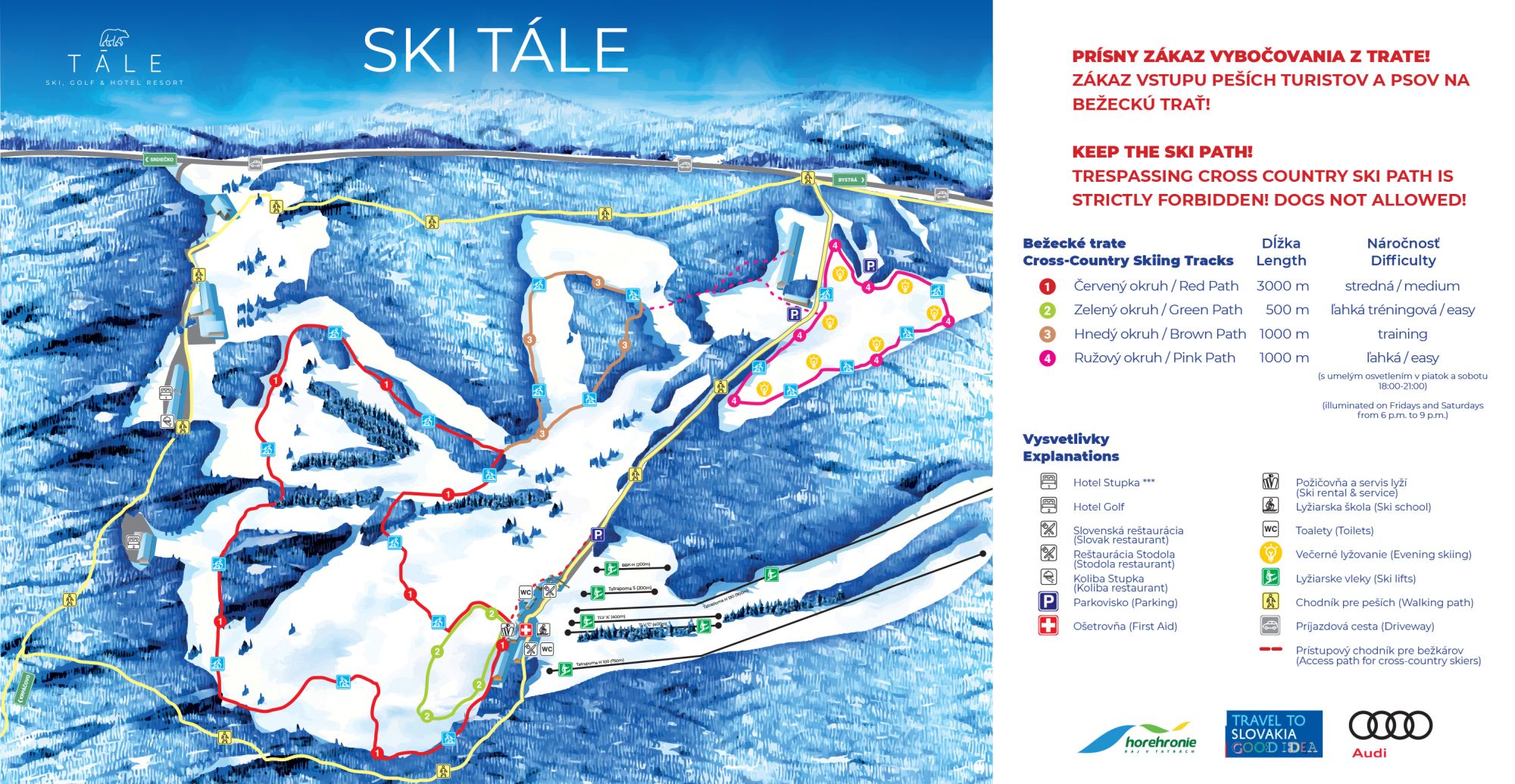 Downhill slopes
1 - Tatrapoma H 130
870 m
210 m
2 - Tatrapoma H 100
700 m
144 m
Lifts

A - Tatrapoma H 130
900 m
900 pph

B - Tatrapoma H 100
750 m
650 pph

C - TLV "A"
400 m
850 pph

D - TLV "C"
400 m
850 pph

E - Tatrapoma S
200 m
410 pph

F - Vlek BBK-H
200 m
450 pph
Cross-country
Length
Groomed length
Status
Season 2022/2023
Information about the resort
Skiing in Tále
Ski resort Tale is located in the beautiful surroundings of the Low Tatras. All ski tracks are maintained with top-of-the-line equipment. The technical staff charged with maintaining the tracks are all professionally trained. Our new technologies and systems increase your opportunities to enjoy skiing on a quality track. The ski tracks face the north and northeast, and their technical qualities are certified by the International Ski Federation (FIS) to meet international standards for slalom racing.
Smooth operations on the slopes are ensured by 6 ski lifts and strictly maintained trails for advanced, intermediate and beginning skiers as well as a snowboardcross track. For devotees of classic skiing there is a racing track located in the impressive surroundings of the snow-covered golf course. This season you'll be able to purchase ski tickets at Hotel Stupka or Hotel Golf and pay for them when settling your account with the hotel, a real time-saver.
Ski resort Tale is a great choice for a family holiday. For children is prepared the ski school, children's ski lifts, a children's playground with jungle gym, children's theater and babysitting. For guests are offered individual and family ski holidays at hotel Stupka and Golf and a cost appropriate price ski tickets. Center annually welcomes hundreds of visitors during the winter gastronomic events and public competitions in skiing.


















Contact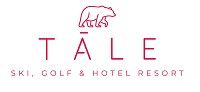 Tále a. s.
Tále 100
977 01 Horná Lehota
Email: infotale@tale.sk
Web: www.tale.sk
Tel: 048/6712 201, -205, -209