Termálne kúpalisko Štrand - Nové Zámky (119 m n.m.) - Region Nitra
Current information
Opening hours
| | | | |
| --- | --- | --- | --- |
| Monday: | 9.00 | - | 20.00 |
| Tuesday: | 9.00 | - | 20.00 |
| Wednesday: | 9.00 | - | 20.00 |
| Thursday: | 9.00 | - | 20.00 |
| Friday: | 9.00 | - | 21.30 |
| Saturday: | 9.00 | - | 20.00 |
| Sunday: | 9.00 | - | 20.00 |
Weather forecast
Tuesday
12.12.

13°C
Letná sezóna 2017 je ukončená. Ďakujeme všetkým za návštevu a tešíme sa na stretnutie opäť budúci rok.
Stredisko prezentované v relácii "Živá panoráma", RTVS 2

Novovital, p.o.
Hlavné námestie 7
940 35 Nové Zámky
Slovakia
Email: novovital@novovital.sk
WWW: www.strand.sk
Tel: +421 35 6412 153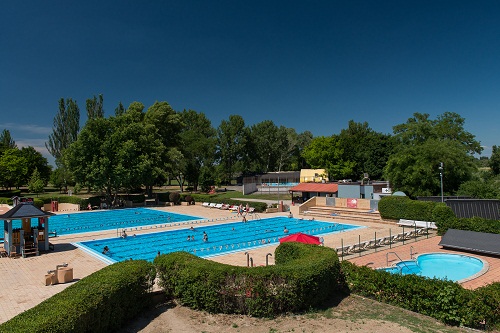 © 2014-2017, Sitour. All rights reserved. Content of this web site is provided by the ski resorts and aquaparks.